Daniel Huys

Belgium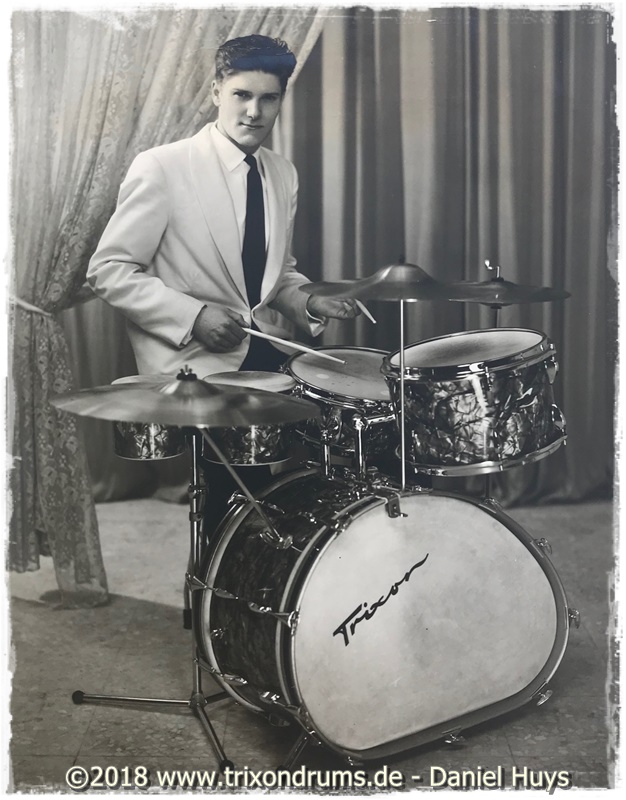 Daniel Huys with his new Trixon Speedfire set aged 25-30 - 1956
Daniel Huys , born in 1937 in Deinze , Belgium was the drummer and frontman singer of the Trixons who were a four men band , on occasion 5.
The Trixons 1956 were from Deinze ( between Gent &Kortrijk ), they were concidered as a good "ball room band" and toured east and West Flanders. The Trixons finally finished in the mid 1970's.
There was a bassist( Adelain ( no last name), a lead guitarist (Martin), organist (Laurent), drums of course(Daniel Huys), and sometimes accordionist (Berke Goethals) , or saxophonist Aimee Verleyen .
The original bongoes were damaged in the 1960's when on route to a concert the car was hit at the back and broke them...

His son , Freddy ,
on the telephone ,
with his dads picture
proudly sat on the table.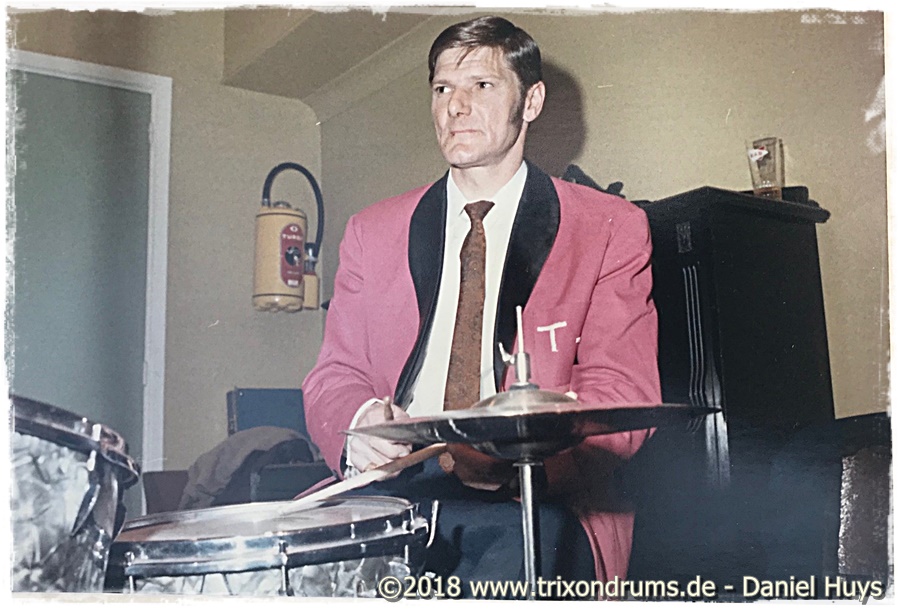 Daniel with Speedfire around 1975-77
He was the founder of the trixons : See the T of trixons in his red uniform.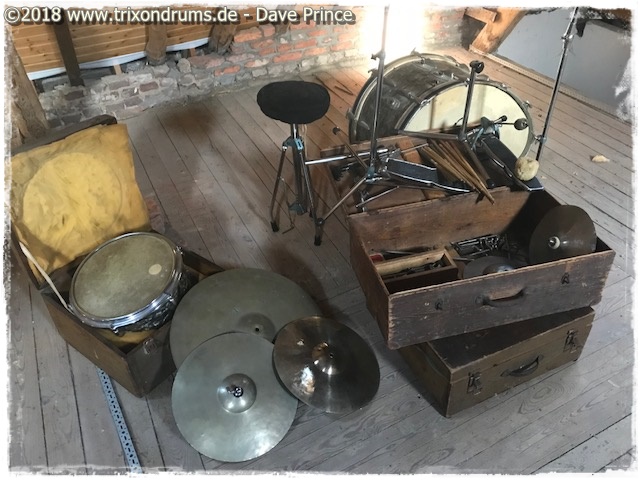 The set was all in cases and came with trixon seat, trixon keys, sizzle, cymbals, stands, sticks,wood blocks, trixon arms!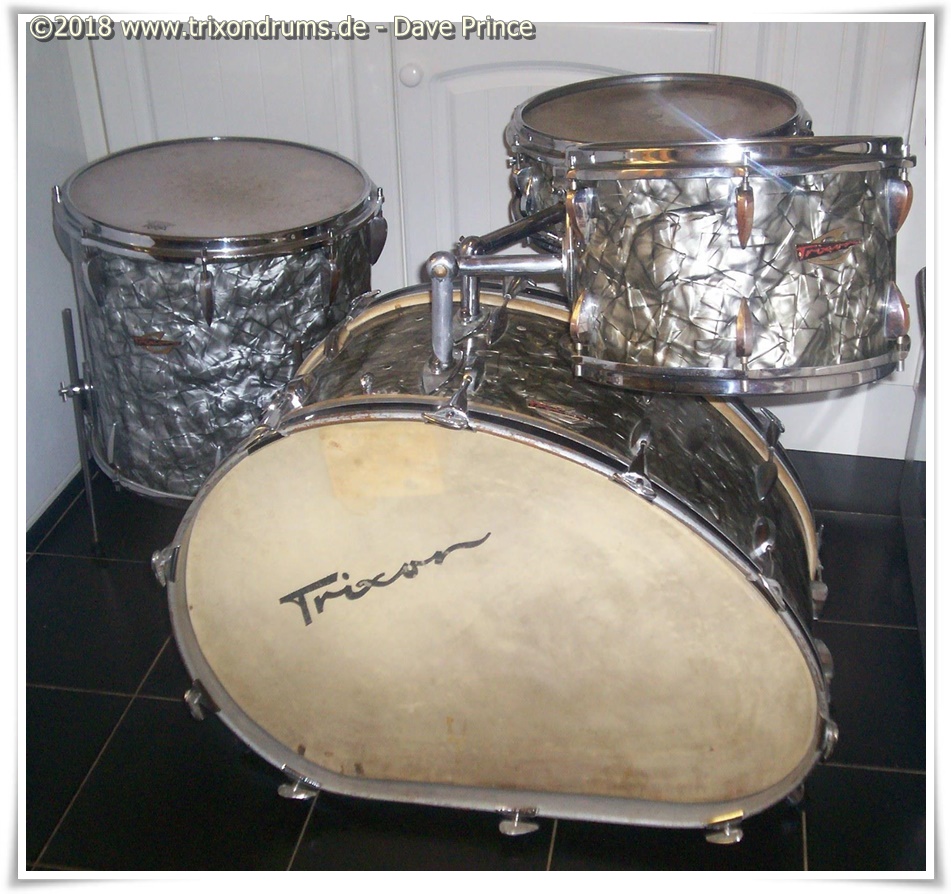 The drum set was gifted to Filip by Daniel in 1978 after the band finished, and Filip always kept it original and only played in the house... He kept his promise to always looked after the rare drum set still with original calf heads...
40 years later Filip decided he wanted the drum to be played again live and
after much discussion he sold the drumset to Dave Prince!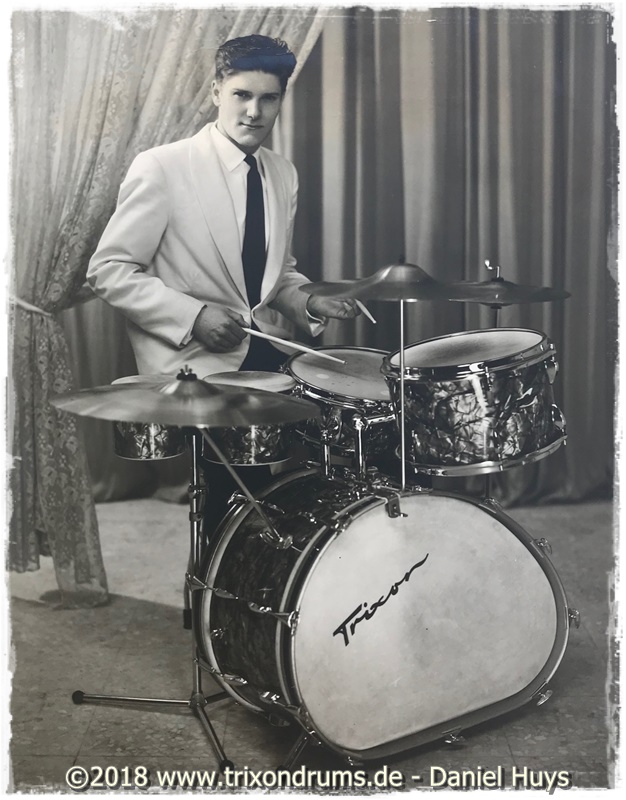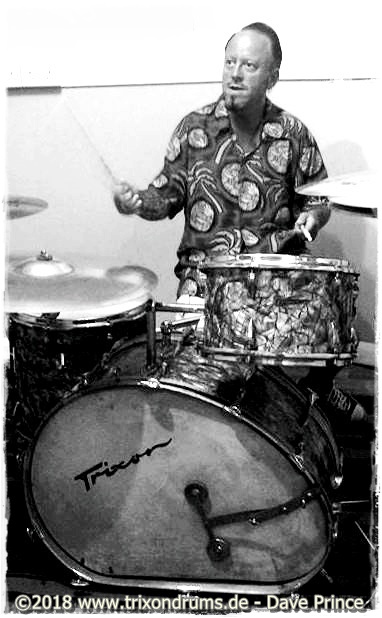 Many thanks to Dave Prince for this information given to him by Filip and Jeroen (Daniel was Filip's stepfather).